United Planets®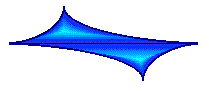 10 Remington St 307
Cambridge, MA 02138-5200
---
Yes, I am a computer technician, certified, and proudly Macintosh-centric. Among other things, for what that is worth....

I am available, during my off-hours, to make your life easier, assuming in point of fact you are actually having a problem with your Macintosh....

I can do it all, as well, from lap to desk, but I don't go near the water. (I sink. Fast....)

I am, during my on-hours, a member of the small but potent Technical Services division of Information Communication & Technology Services (ICTS) at Cambridge Public School District, where very few do very much with very little.
---
So feel free to hang around these pages for awhile, they lead to some nifty things, IMHO, but then, I put 'em there. And if you're in the Boston/Cambridge a> area and need some things video, or you want a beer joint to visit, you know where to find me.
---
Back to where you may have come from....
---